Melissa McCants Azevedo
Vice President of Special Events
melissa@riverdogs.com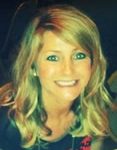 Melissa, a native of Charleston, SC, joined the team in 1989. As a  teenager, Melissa answered phones, sold programs, ran merchandise and handled picnics for the Charleston Rainbows.  During that time, she was also a part of the name change and logo redesign from Rainbows to the present-day Charleston RiverDogs.
Melissa attended the College of Charleston, where she completed her work-study program in their Media Relations Department while earning a B.A. in Corporate Communications with a concentration in Marketing and Public Relations.
In 1996, Melissa was named Community Relations Director for the RiverDogs. After ten years with the club, Melissa accepted the Director of Sports Marketing position for the College of Charleston where she played a part in the opening of Patriots Points' Baseball, Softball & Soccer Facility. That year, Melissa received the Distinguished Alumni Award from the CofC Dept of Communications.
In 2004, Melissa pursued self-employment and launched a web-based business called Here's The Deal, LLC and also made her way back home to the RiverDogs where she is currently the Vice President of Special Events.
2011 was named the South Atlantic League Female Executive of the year.
Melissa, her husband, Tyson and daughter Brynlee reside in West Ashley.
---
Kristen Wolfe
Director of Special Events
kwolfe@riverdogs.com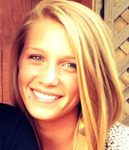 Kristen, served as an intern with the Charleston RiverDogs during the 2011 season. In 2012 she was hired on as the Special events manager and held that position through the 2016 season.
A native of Virginia and a 2012 graduate of College of Charleston with a degree in Hospitality and Tourism Management/Business Administration.
Phone: 843.723.7241
Fax:  843.723.2641
360 Fishburne Street Charleston, SC  29401
PO Box 20849 Charleston, SC 29413
CONTACT FORM: